RFID & GPS BUS Tracking System
The Trace School Bus RFID & GPS Tracking Solution has the ability to locate and track children. Through Radio Frequency Identification (RFID) Identification of children and tracking for locating children in predefined areas in school bus. Radio Frequency (RF) – based tracking is for helping parents to keep an eye on their children wherever they are. And with GPS tracking for locating school bus anywhere.
RFID, radio frequency identification is a most promising and growing technology for automatic identification and data capture of moving and non-moving objects.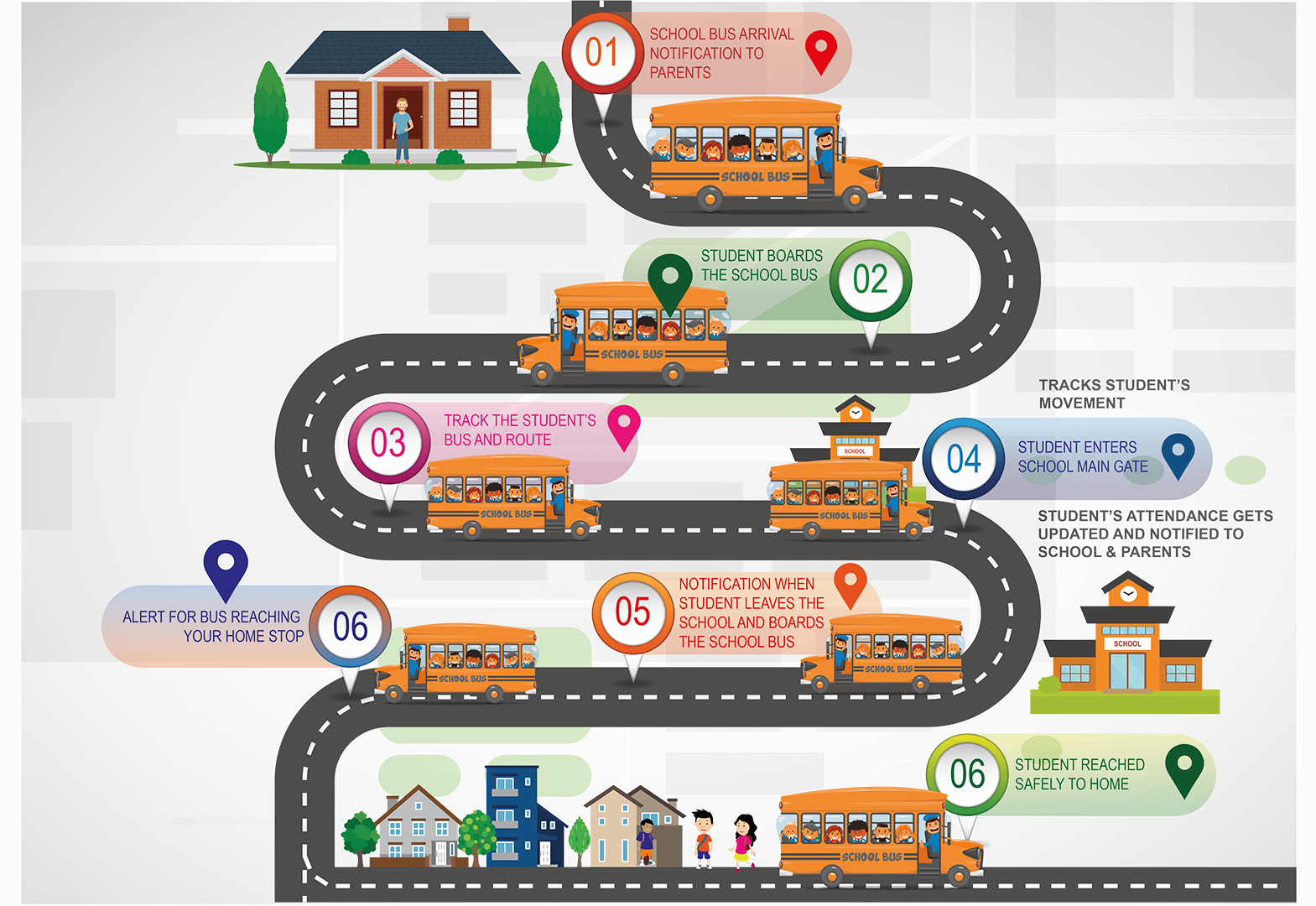 Features :
SMS notification to the parents upon the boarding/leaving of their kids from school bus.
Parents alerts about the expected time of arrival of the bus, when the bus starts its journey.
School authorities alerted incase of diversion in bus route.
Stores retrievable data, even if the vehicle goes beyond the network area.
Real-time monitoring of bus.
No Manual maintenance attendance register.
Customized standard reports for school.
Reduce frank parents call.
Benefits :
Track movement of their child's school bus from anywhere through Parents App and Notification.
Response time on emergency situations becomes easy as the exact location of the school bus is traceable.
Unwanted behavior can be monitored and prevented.
Efficiently utilization of resources.
Better accountability to parents and garner a goodwill.